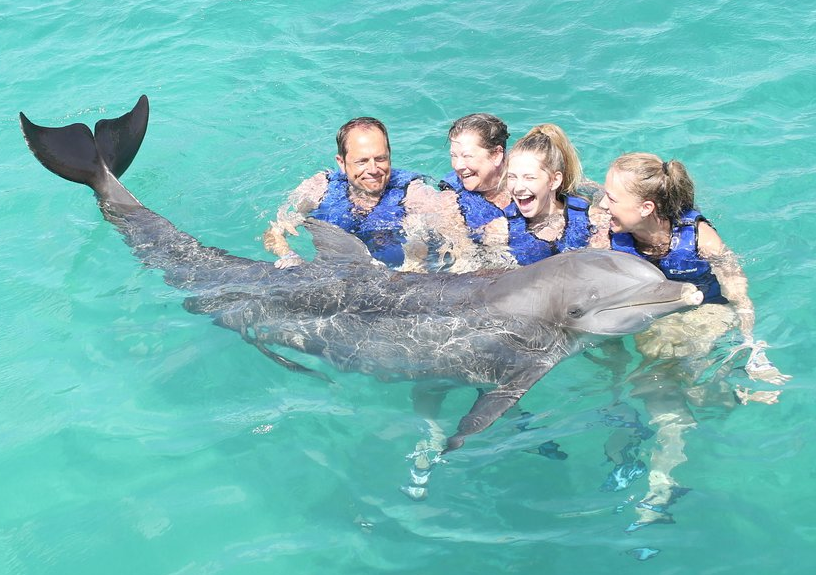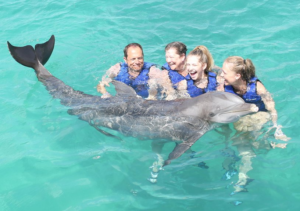 Are you looking for a fun way to interact with dolphins? You can swim with the Dolphins on St Thomas. The neighboring Islands of St Johns and Tortola is a short ferry ride away. We have just the program for you and your family and friends! We offer a natural swim in dolphins St Thomas and dolphin encounter (non-swim) to for everyone to enjoy.
If you are staying on the island, you will need to take a quick taxi ride ride from your hotel or resort to Coki Point. If you are staying on St Johns or Tortola, you will need to take the daily ferry to Charlotte Amalie or Red Hook Terminal for the dolphin program. Once on St Thomas, you will take a quick taxi ride to the dolphin facility next to Margaritaville Hotel Coki Point.
Can you Swim with Dolphins in St. Thomas USVI?
The answer is YES. The program is a little different than most of of location because you will swim into the deep water and pet, play and do tricks with the dolphins. It will feel like you are swimming in the open ocean with them. This swim with the dolphins program on St Thomas will be an activity you won't easily forget about and will be a great memory from your Virgin Island vacation.