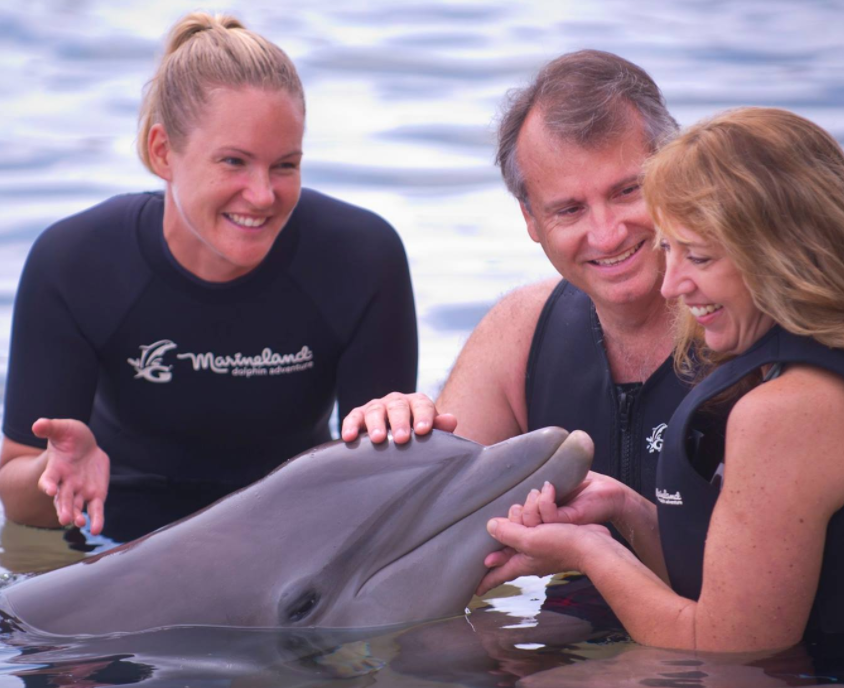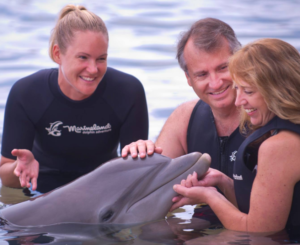 In nearby St Augustine Beach, you can swim with dolphins and play with them. Its only a 40 minute drive up the coast line. Now Daytona Beach is famous as the "World Center of Racing" and home of NASCAR but you can swim with dolphins St Augustine too!.
Daytona Beach has historical sites like the Main Street Pier, the Oceanfront Boardwalk and the Clocktower in Oceanfront Park add to the appeal of this exciting city. But don't forget about the oldest City in the United States called St. Augustine, which is only 30 – 40 minutes away from Daytona Beach and you can take the plunge with your new friends the dolphins.
Enjoy an up-close encounters with bottlenose dolphins, an exclusive, reservations-only tropical paradise offering a once-in-a-lifetime marine animal adventure. During a visit, you will have the rare opportunity to swim and play with bottlenose dolphins on this beautiful beach front facility. Plus, you can extend your day by either spending the day on the many beautiful surrounding beaches or a visit to historical St. Augustine. You can make it a Daytona Beach vacation to remember!!
---
Dolphin Swimming in St. Augustine
All-Fun dolphin program: 30-minute reserved dolphin immersion experience and use of beach for the day
Your deep water experience including touching, feeding, training with a dolphin, and free swim with them in deep water. During this dolphin swim, you get to play and swim with them but the dolphins does not push or pull you through the water.
All Participants must be 5 years old and up.
A wet suit are provided for use during the session. Guests should bring their own bathing suits & towels.
Lockers, Showers, and Changing rooms available.
Each Immersion session is unique, based upon the guests and dolphins.
Complimentary admission to all exhibits for the day.
St. Augustine is only 30 – 40 minutes from Daytona and Daytona Beach